We have great news for you today! Most Wanted: Music 2020 might be over, and you might have missed some of the discussions or performances, but don't worry – now you have all the videos available on YouTube to catch up over this weekend.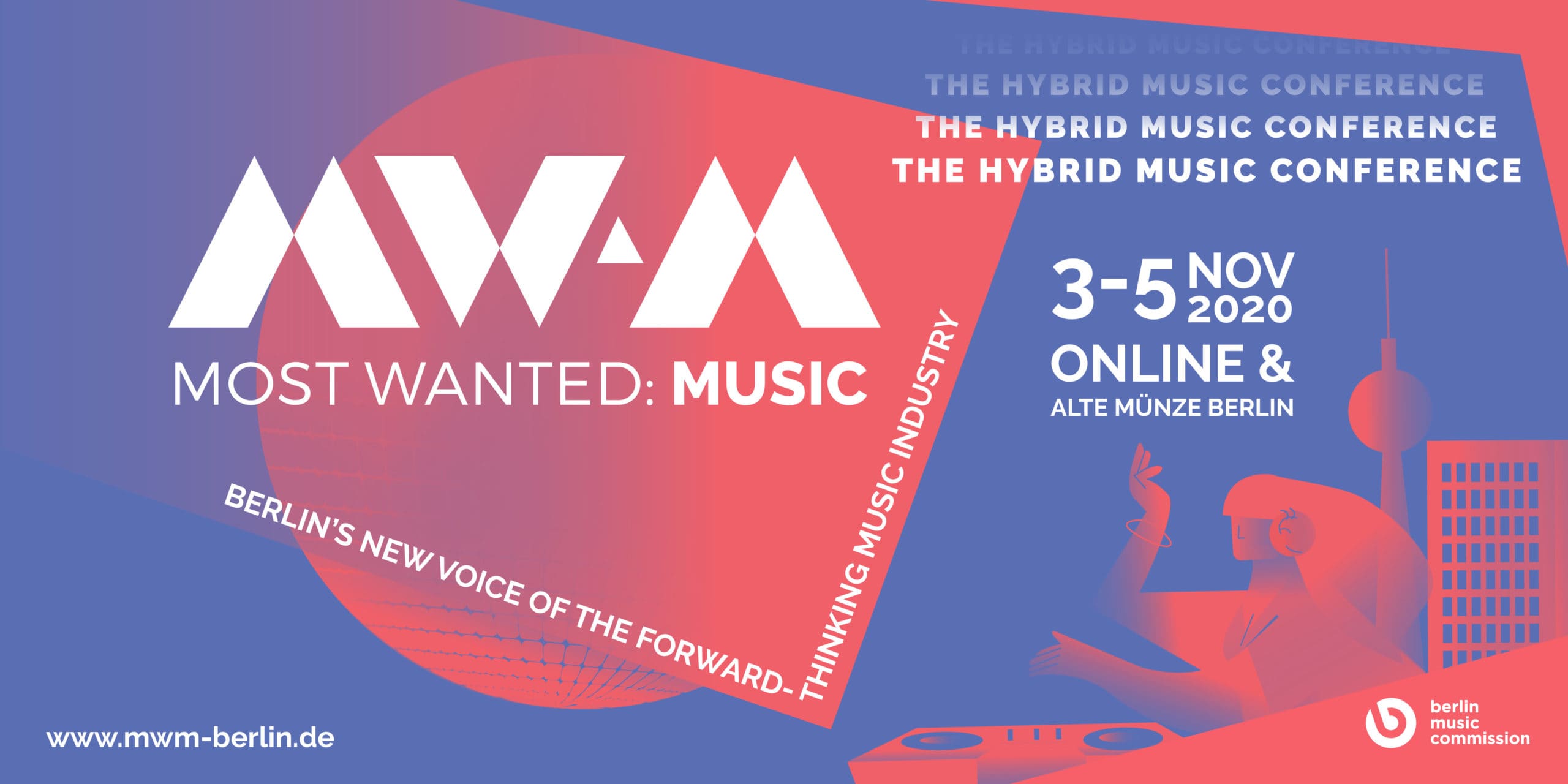 Most Wanted: Music 2020 was a total success full of interesting, eye-opening conversations, meaningful networking and, of course, great performances. Let us recommend something that you cannot miss!
Start with the celebration of music in Berlin, the full LISTEN TO BERLIN: AWARDS 2020 is available here with the best music projects in the city and great live performances. Check out more recorded concerts from KID BE KID, Never Sol, Coucou, Breezy, and many more.
Watch this incredible discussion about wellness, creativity and originality. Amber Galloway raises a very important question of inclusivity in music, watch here. Environment, art, technology – innovative project by Beatie Wolfe, watch the video here. Last but not least, more and more artists discuss the importance of reinventing streaming platforms and making them fair for everyone, listen to the discussion about alternative licensing and payment models here.
If you're lucky to have a ticket to the convention from November, you can log in through web or a special mobile app and still network through a rich database with the many exciting national and international fellow music industry professionals and artists.
Enjoy all the industry discussions and best music shows from the festival here.